We Love Learning...and People...and Animals
After more than 10 years of providing veterinary students with the best NAVLE® review program, we're still in love with learning. Our team shares that passion, and even though we may live all across the globe, our commitment to your education keeps us tightly connected. We're one big family, complete with lots of fur and feathers from dogs and cats, to horses and raptors too!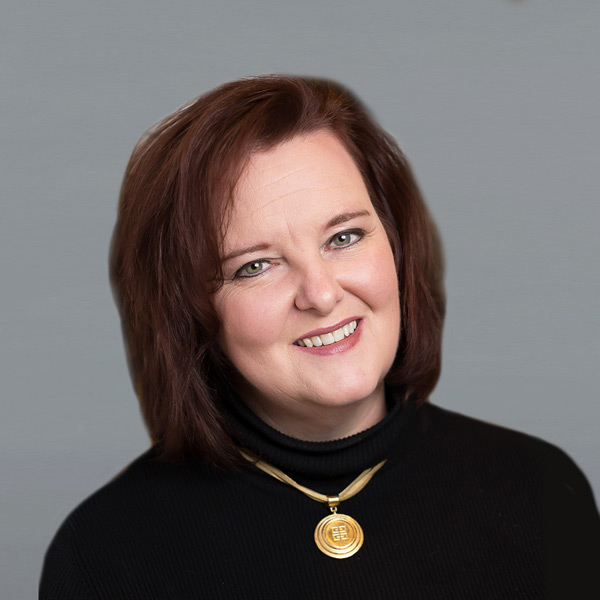 Medical & Program Director
Of my 18+ years as a veterinarian, I've had the opportunity to experience several aspects of the veterinary field. The first half of my career was spent as an adrenaline junkie in ER/CC. Man, I sure miss those days. I do NOT miss the weird schedules and crazy hours, however. Leaving ER/CC was a difficult choice, but it started me on a path of discovering the numerous roles a veterinarian is capable of. From private practice to industry to education and beyond, we are in a rich and diverse profession. I am thrilled now to be part of a company that was started by veterinarians — one that exists to support the next generation of doctors. These days I get my adrenaline fix speaking to and mentoring students as well as helping shape the future of our exceptional profession.
Program Manager
My journey to my current career started with my very first words in Romanian, "ham-ham" which translates to "woof-woof" in English. From that day on, my family was convinced I would become a Veterinarian. Not wanting to disappoint them (and because I had a love for pets, science and problem-solving), I was steadfastly determined to go to veterinary school. During veterinary school, I discovered I also had a passion for education and decided to pursue an additional graduate degree in business management. I joined VetPrep because it is an amazing way to combine my interests for veterinary medicine, education, and the veterinary industry. I'm beyond excited to be able to share my passion with current veterinary students that are preparing for one of the most important exams of their careers!
Content & Review
Unlike many veterinarians, I did not decide on a profession until I was in college. Science was always my favorite subject, and with a natural love for animals it just made sense. After exposing myself to vet med during my undergraduate studies, I knew I made the right decision and was fortunate to get into vet school at Colorado State. After that, I did an internship at the Veterinary Specialty Hospital in San Diego. My husband and I now own a veterinary practice in Phoenix, AZ. I enjoy being in practice and being a part of the XPrep team. It gives me a balance of all of the things I love about our profession, seeing pets and also being involved in education and working with students. I feel proud to be a part of a company that not only wants to see students pass their boards, but truly succeed in their careers.
Our Founders
Ira Gordon, DVM, DACVR
What is your role, professionally?
I'm an oncologist.
What made you interested veterinary medicine?
Going through cancer therapy with my own dog.
What do you know now that you wish you knew in vet school?
That no amount of knowledge or experience will allow you to know how your next patient is going to do.
What excites you the most about the future of veterinary medicine?
I'm looking forward to how technology will connect veterinarians and make us better at our jobs.
We feel like we stumbled into becoming entrepreneurs just because we had an idea and wanted to try to solve a small problem and had to figure everything out ourselves without a lot of knowledge and we stumbled a lot of times along the way. So we really feel like we have this opportunity to hopefully support innovation and entrepreneurship among veterinary students specifically and to provide this platform where we can provide mentorship and even some financial support to students that have good ideas and want to put in the work to try to take those ideas and turn them into reality.
Our Founders
Mauricio Dujowich, DVM, DACVS
What is your role, professionally?
I'm a veterinary surgeon.
What made you interested veterinary medicine?
I met a zoo vet in San Diego who helped me realize veterinary medicine can be the most amazing profession in the world.
What do you know now that you wish you knew in vet school?
Dogs can eject anal gland contents really far and I should always have a back up pair of scrubs for that reason.
What excites you the most about the future of veterinary medicine?
As technology permeates through our field it will be really fun to see what innovative solutions we find as a profession for problems we have not been able to solve.
We wanted to make a big difference for our profession. We were hoping to one day leave our mark, making it a little better for everybody. And that's how we've operated from Day One.
Our Founders
Steve Shaw, DVM, DACVIM
What is your role, professionally?
I'm a veterinary oncologist helping people, their pets, and students.
What made you interested veterinary medicine?
I've always had a passion for learning about and working with animals. This, alongside my interest in biology, medicine, and helping to make a difference in the community made veterinary medicine a natural fit for me.
What do you know now that you wish you knew in vet school?
Practicing the medicine is the easy part of this career. It's learning how to manage personality conflicts with clients, staff, and colleagues that can be one of the more challenging parts.
What excites you the most about the future of veterinary medicine?
Veterinary medicine is a constantly changing field with new drugs, diagnostic tests, and procedures being developed continuously. I look forward to seeing the innovations and advancements that will push the profession forward as well as helping to contribute to those advancements!
It's grown way more than we ever would have imagined. In the beginning we were super excited just to have the first person sign up and I never thought that we'd have more than just a couple of people sign up each day. And now it's actually grown enough where we can very proudly say that we've helped over 44,000 veterinarians pass their licensing exam.
Our Founders
Eric Chan
How do you think technology has helped the growth of VetPrep or veterinary education in general?
We started off with you know a small server. When I asked the guys I said, "How many users do you expect?", and they said, "Oh, it would be great if we get 200." It quickly went to 500, 800, a thousand users and beyond. And that's when we realized, what we were doing was making a huge impact. It's really making a difference in the world and that's when we started really refreshing all of our technology and we've been doing that consistently over the last 10+ years as we role out more and more features, and continue to invest in our technology stack.
How do you think this affects the future of veterinary medicine?
You know, it's about helping students, making learning easier, we're making learning fun and doing what's right for the students. That has still remained the core of what the company is about. We've expanded our suite of products really rapidly in the last 10 years. And that has given me insight in what a true internet company can do given the right vision, the right team and the right focus and that basically means what we can give back to the community - to veterinary medicine - is ultimately scalable, and we're excited to see what's next.
It has been an enriching experience. I'm a nerd and a technologist, and a lot of things are black and white and ones and zeros. And what the guys have taught me is that running a business, helping students, and having that vision and contributing back to the community is not about zeros and ones. Just working with the guys (Ira, Mauricio, and Steve) and their passion and really, their compassion for students learning, about wanting to help them, has actually made me a better person and has made me make life decisions not just based on formulas and ones and zeroes but you know, coming from the heart. So it has definitely been something positive in my life."
Advancing Education, Our Community,
and Your Career
After more than a decade of helping students pass their boards, we're just getting started. We're deeply committed to the communities and fields we serve and, grounded by our love of learning, we'll be with you every step of the way.
Our History: How It All Began
VetPrep was born in 2003 when a small group of veterinary students became frustrated with the lack of resources available to prepare for the NAVLE®. So Ira, Mauricio, and Steve committed to incorporating state-of-the-art technology with a team of peers and professors, to develop the first online study program for the NAVLE®.
Within one year, VetPrep became the study resource of choice for NAVLE® preparation. Since that time, we have continued to expand and improve the content and features available in VetPrep. Our team has grown to include preeminent experts in most of the veterinary specialties, and we all remain committed to the original mission helping veterinary students and providing the most effective, efficient, and accurate resource available for NAVLE® preparation.
"We're all really passionate about the mission, we're committed to the students who we prepare, the industry we serve and we're committed to the employees who work for the company."
We are extremely appreciative of the confidence and trust veterinary students and the veterinary community have shown us in the 10+ years since VetPrep began. It has been a humbling experience and profound privilege to have helped so many veterinarians (44,000 and counting!) reach their goals.
Giving Back
VetPrep's mission is not only to improve the lives of veterinary students but to also improve the field of veterinary medicine through our efforts to give back. Through community giving, organizational giving and through our XPrep initiatives, we are working to lead the way toward a better future in the veterinary profession. If you would like our support or believe VetPrep should get involved in a philanthropic endeavor, please contact us today.